GIVE

For years, United Way of Boone County has worked in partnership with agencies that believe in children and youth, empowering people with disabilities, caring for the elderly, meeting basic and emergency needs, and strengthening families. Donations to our annual campaign help support a network of agencies that provide vital health and human service programs to people in need right here in our community. The needs are great and an investment in United Way is a great way to be part of the solution.
Here are several ways to GIVE through the United Way annual campaign:
RUN A WORKPLACE CAMPAIGN
Each year, organizations in Boone County come together in generous support of United Way by running workplace campaigns. Participation provides organizations and their employees the opportunity to become involved and learn about our community's needs. By allowing your employees to pay their pledges through payroll deduction, you empower them with the ability to help dozens of health and human service agencies provide vital programs to people in need in our community for only a handful of dollars a week. Your company can make a difference! Join us as we build a stronger, healthier, more compassionate community together. We will help with ideas and
provide all the materials and support you need. You can also visit our Campaign Toolkit below for helpful tips on running a successful workplace campaign.
CONSIDER A CORPORATE GIFT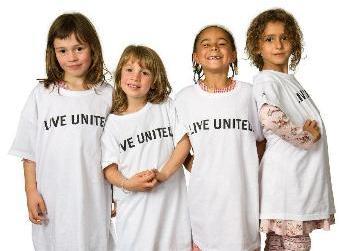 Contribute a flat amount or use the corporate gift as an incentive with your employees by matching the dollars raised. To make a donation, click on Corporate Pledge Card in our Campaign Toolkit. Attach the completed form with your gift and mail to the United Way of Boone County office or submit with your employee campaign donations.
PROVIDE IN-KIND OR SPONSORSHIP
Become a vital United Way partner by offering services, products or marketing assistance and help us keep administrative costs low so donor gifts remain focused on ensuring strong community outcomes.
MAKE A DIRECT PLEDGE
Donations to the annual United Way campaign support a network of 28 local member agencies that work to make a lasting change in the lives of people right here in the Boone County Area. If you wish to pledge a gift, visit our Campaign Toolkit below, click on Employee/Individual Pledge Card and print. Mail completed form to:
United Way of Boone County
220 West Locust Street
Belvidere, IL 61008
A payment can be mailed with the pledge form, or we can bill you at your convenience. If you are unable to print the form, please call our office at (815) 544-3144 and we would be happy to mail you a brochure/pledge card.
CAMPAIGN TOOLKIT
Fundraising Activities and Incentives
Employee/Individual Pledge Form
---
"We make a living by what we get, but we make a life by what we give." - Sir Winston Churchill